Manchester City assistant coach Mikel Arteta is of the opinion that the club's players are the best crop anyone can find in the world at the moment.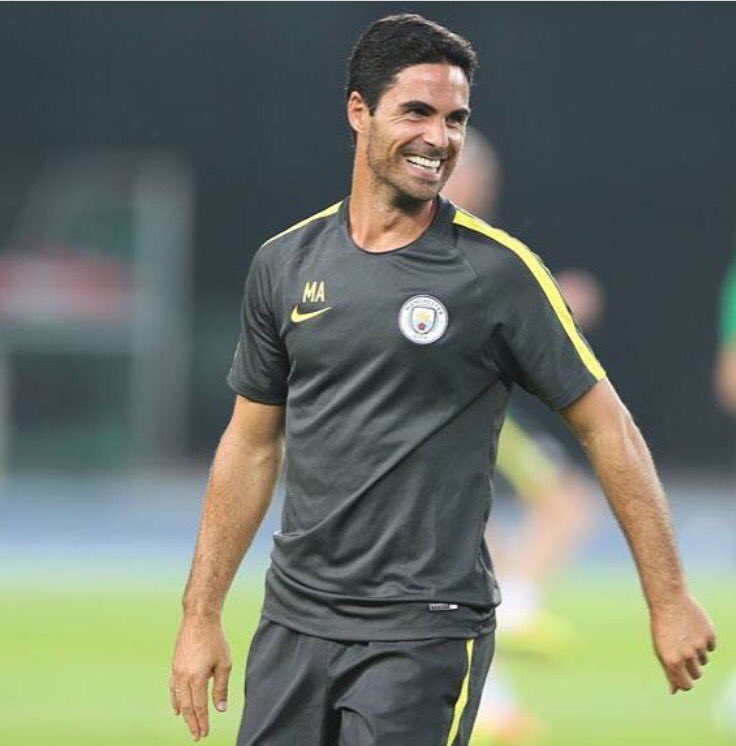 Arteta stood in for fellow Spaniard Pep Guardiola when the manager received a touchline ban for City's Champions League opening game against Olympique Lyonnais in September last year.
Guardiola also called on the former Arsenal midfielder to deliver the post-match conference alongside AymericLaporte in the aftermath of the game at Lyon.
Speaking after the game, Arteta was full of praise for the Citizens, "If you ask me, I think we have the best set of players in the world", he said.
"I wouldn't trade these players for anything. They are absolutely phenomenal and their hunger for success is unrivaled".
"People say we have to spend more money but people have to look at this squad critically, what we have here is absolutely fantastic", he added.
Manchester City set a number of records on their way to the title last season, recording the highest number of points in a single season (100), most wins (32), most goals (106) and the fewest games to reach 100 goals (35).
Speaking about Guardiola's ban, received in last year's semifinal against Liverpool, Arteta said, "Of course, he is very disappointed. I think we all know what the Champions League means to him", he added.
"But he made some choices in a top game in a very big competition and it's normal to flare up sometimes in these games. The referees made a decision and we totally respect that".
"Now I am here, I will try to do my best to reduce the impact of not having Pep for the opener".
Mikel Arteta is a Spanish former professional footballer who last played as a central midfielder for English Premier League outfit Arsenal.