Riyad Mahrez, who was the first name of the team sheet at Leicester City, has not got quite the same sort of treatment at his new club Manchester City and that's understandable too.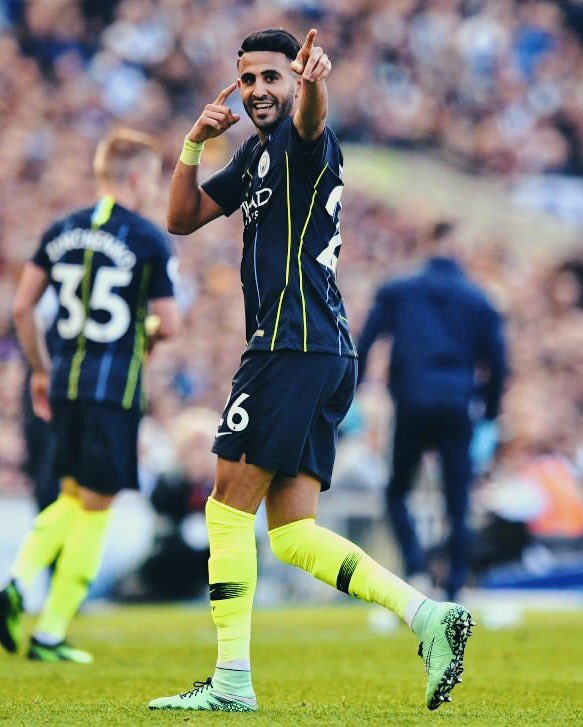 Mahrez is an extraordinary talent, there is no doubt about it, but Manchester City has a lot more options at their disposal than Leicester had and considering the kind of form that their first choice wingers have been in, it's not a huge surprise that Mahrez has not got as much of game time as he would have liked. The 28-year old is however not very pleased with it as per the reports.
There is a possibility that Mahrez might entertain the thought of returning to the King Power Stadium again where he made his name as a Footballer, but the question is what would be the response of the Foxes supporters if that indeed happens, if they would be welcoming at all?
Leicestershire Live talked to a few of the Foxes supporters the other day and they had mixed reactions. Most of them had no issues about having Mahrez back, but what they are seeking from Mahrez is the 100% commitment and not that he comes here and plays with the sole purpose of inviting some huge bids from a big club.
The Foxes supporters were also of the view that what's happening with Mahrez at City is something that was always on the cards. There was never a guarantee that he was going to be in their starting XI on a regular basis. At Leicester though, his spot was almost guaranteed. But he was hell bent on leaving and this is what he got.
Overall, what can be concluded from the comments of the Foxes supporters is that they are pretty aware of Mahrez's Football ability, but they want a little bit of change in his attitude.