Mikel Arteta had a rollercoaster ride during his time spent as a player of Arsenal as he arrived on August of 2011 during the same period of time when Arsenal had been dominated by Chelsea with a final scoreboard of 2-8.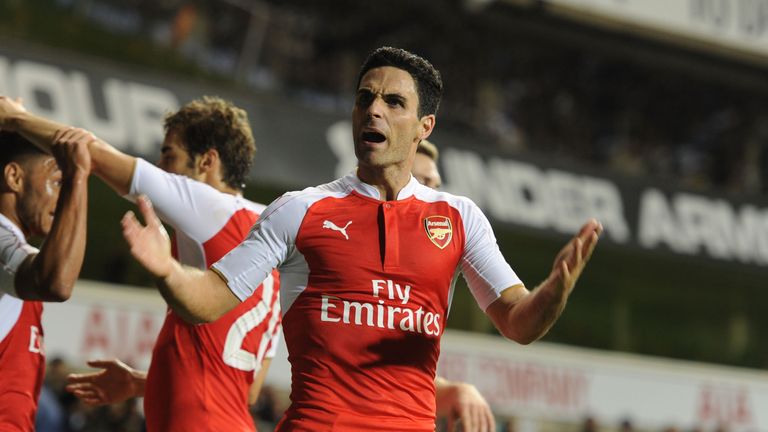 Park Chu-Young, Andre Santos, Thomas Eisfeld, Yossi Benayoun and Per Mertesacker were all of the other players that Arsene Wenger signed along with MikelArteta in the summer transfer window of 2011.
Arsene Wenger opted to sign all of these players in order to help fill in the space that was left by the departures of CescFabregas and Samir Nasri.
Out of those previously mentioned players that Arsene Wenger signed, only a few of them actually managed to make an impact in the Premier League club and MikelArteta was one of them as the Spanish retiree provided Arsenal with the balance that they needed by not only helping the midfield with an extra layer of defence as well as going on in the attack whenever it's needed which helped his team in lifting 2 FA Cup titles.
"A big part of my job is to get the balance right, to get everyone together and make the team work more smoothly at both ends of the pitch. It's about making everybody aware of how to be in the right position when we have the ball, so that when we lost it we can win it back as soon as we can." These are the words said by MikelArteta after a few months of having joined Arsenal as he outlined his role at the Emirates Stadium.

In the 3 opening debut seasons of MikelArteta as a player of Arsenal, he made over 90 appearances but in his final 2 seasons, he made less than 20 appearances as the former midfielder was plagued with injuries in his final few years.
After his final disappointing years in Arsenal, Arteta later opted to become a staff member as an assistant coach of Pep Guardiola and hopefully help Arsenal in their task of winning major pieces of silverware which they have not been able to do in over 10 years.