Mikel Arteta's return to the Emirates will show Arsenal what they're missing. It's become a known fact that Arsene Wenger lacks leaders at his club – but, over the past few years, they've barely ever had their club captain on the pitch.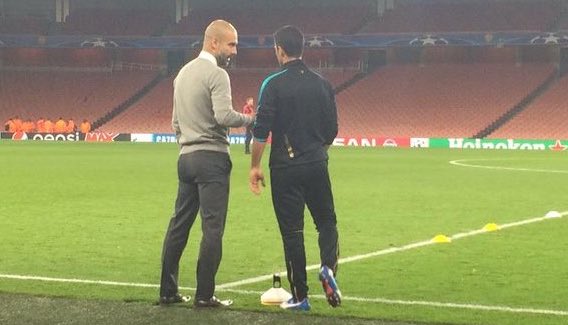 This season, Per Mertesacker has not yet made a single appearance. His predecessor, Mikel Arteta, managed just six league starts in his two years as club captain, while before that, then-skipper Thomas Vermaelen started only seven times in his final campaign before suffering a disastrous injury.
It means that, in Arsenal's last 141 league games, their captain has started only 13 times.
Arsenal will welcome back Mikel Arteta — now serving as one of Pep Guardiola's assistant managers at Manchester City when the two clubs clash at the weekend. Arteta's official period of captaincy might not have been particularly successful, but he should be welcomed back as one of the most important players of Arsenal's Emirates era.
He proved himself to be a good leader during his two years as captain at Arsenal and his name will not be forgotten any time soon.
You might be forced to remember what awful state Arsenal were in as at when Arteta was brought in from Everton in 2011. Arsenal had just been humiliated 8-2 at Manchester United, arguably the lowest point of Arsene Wenger's reign and a defeat that ensured they had little chance of maintaining their Champions League status.
Even upon his departure, Arteta was setting the standards and laying down the law. He deserves a fine reception upon his return to the Emirates this weekend, and is a good example of how Arsenal's leadership has, in recent years, rarely come from the club captain
Arteta had a largely successful career at the North London club, making a total of 110 league appearances and chipping in with 14 goals.